Boiler Service
Heppelthwaite the Red Van Plumbers provide a comprehensive boiler service. Our boiler service takes approximately 1 hour and is undertaken by a fully qualified registered gas safe engineer, who is directly employed by us (not subcontracted).
It is highly recommended that you have an annual boiler service to ensure safety and to prevent nasty repair bills. If you still have a boiler warranty, then make sure you check the small print as it may be a requirement to have an annual service to validate the warranty.
Special Offer – 20% OFF
Get 20% off a boiler service. Simply quote RED20 at the time of booking.
Why We Recommend Regular Boiler Servicing
Aside from ensuring an on-demand supply of heat and hot water, keeping on top of boiler maintenance is a good idea for a number of reasons:
Gas safety – Carbon Monoxide can kill
Recommended by Gas Safe Authority
Helps to reduce gas bills and maintain the efficiency of the boiler
Helps to prevent boiler breakdowns and nasty repair bills
Prolongs the life of the boiler
It is compulsory for most manufacture warranties
It is the law for landlords that gas appliances are checked
Manufacturer and Gas Safety Authority Recommendation
It is highly recommended by boiler manufacturers and by the gas safety authority (Gas Safe) that all gas fired boilers are serviced on an annual basis. This is predominantly to check the safe operation and test for Carbon Monoxide leaks, but will also help improve the efficiency and extend the life of your appliance. Regular maintenance can also help prevent a system breakdown, which can be expensive to repair.
Warranty
Check your warranty as most boiler manufactures will require you to have an annual boiler service to validate the warranty.
What a Gas Boiler Service Should Include
There are many different types of boiler services, so do not be fooled by the deals that offer only half the service or do not even involve taking the case off of the boiler.  Heppelthwaite the Red Van Plumbers offer a comprehensive service that takes approx 1 hour (depending on manufacturer's guidelines).
Check list (where applicable pending manufactures guidelines):-
A visual inspection of the boiler, boiler location, system and condense
Visual checks to ensure internal flue components are sealed properly
Check and record control settings (timer / stats)
Visual inspection of external flue and terminal
Air intake quality checked prior to removing the case
Boiler fired up to identify any faults
Check polarity and voltage reading / fuse rating
Boiler casing removed and all main boiler components are checked
Visual checks to ensure flue terminals are not obstructed
Fan tested
Safe isolation of electrical, gas/oil and water supply
Visual inspection of the ventilation (path and size)
Clean heat exchanger / burner
Clean condensate trap and change seals
Inside casing surfaces are cleaned
Check inlet and working gas pressure
Check, record and adjust CO2 reading
Boiler parts cleaned where needed
Electrical bonding check
Gas valve adjusted to check that the burner is working properly
Gas tightness test to ensure no leaks
Test flame failure device
Fully checked appliance for any faults
Boiler casing put back on – check that it is properly sealed
As part of our service we provide you with a full report and also send a reminder for your next boiler service. Please note that not all boiler services are the same. However, we follow the manufacture guidelines which may differ from the above.
Cost for a Gas Boiler Service
£90+VAT Now £72+VAT
For further details and pricing on other boiler services, such as Oil, LPG etc, please visit – https://www.redvanplumbers.co.uk/pricing/
Example of the Gas Service Record provided

Download example – Gas safe report for customers
Non-Gas Boilers (Oil / LPG / Biomass)
This article covers gas boilers, however, the same applies for other types of boilers such as Oil, LPG and Biomass. Heppelthwaite also provides these services, pricing can be found here – https://www.redvanplumbers.co.uk/pricing/. Alternatively, please feel free to contact us on 01628 533 550.
Not All Boilers Are The Same
Not all boilers are the same. However our team of engineers are experienced and qualified to work on all types of boilers. For example, specialist training is required for engineers to undertake LPG, Oil and Biomass boiler services.
LPG stands for Liquefied Petroleum Gas (or Liquid Petroleum Gas), which is an alternative central heating option that is becoming increasingly popular with domestic property owners in the UK. It's designed as a safe alternative to regular gas, oil-burning or biomass boilers. LPG can be stored in cylinders or tanks on any property large enough to house it. LPG can even be delivered direct from a pipeline straight to your heating system depending on the areas in which you live, although most LPG users don't have access to piped gas. Find out more
Oil central heating system work similar to a gas-powered counterpart, using an oil-fired boiler to heat water provides the central heating via radiators.
Biomass heating systems work by burning renewable fuel such as locally produced wood pellet, chips or logs. These boilers are designed to provide heat using an existing 'wet system' (eg through radiators) and provide hot water to a home. Heppelthwaite the Red Van Plumbers are specialists in renewable energy services, and are MCS approved and registered with REA (renewable energy assurance).
Commercial heating systems are more complex and require specialist training, Heppelthwaite the Red Van Plumbers have a team dedicated to commercial installations and services.

Do You Need a Cylinder Service Too?
Cylinder Service
If you have a cylinder then it's recommend you have this serviced at the same time as a boiler service, combining the 2 services will save you money! Please remember to ask at the time of booking.
What to Expect
Cylinder services may vary slightly, however below is a guide on what a typical cylinder service could include. We always follow the manufactures guidelines as not all cylinders are the same.
Isolate and/ or drain the water storage tank and refill once service is complete.
Test the expansion relief valve functions correctly
Test the temperature and pressure relief valve function correctly
Check for leaks
Strip and clean components
Check pressure and top up pressure of expansion vessel where necessary
Check for any visual corrosion or damages
Test the function of immersion heaters
Test the function of the thermostats
Check electrical bonding and connection to earth
Provide a service report
Cost – £50+VAT
(Or £80+VAT when not combined with a boiler service).
Gas Safety
We take gas safety seriously and encourage homeowners to be aware of the dangers. A few simple precautions could save your life or the lives of family members. Please visit our gas safety page which covers the dangers of Carbon Monoxide, how to spot symptoms and what to do if you suspect a gas leak.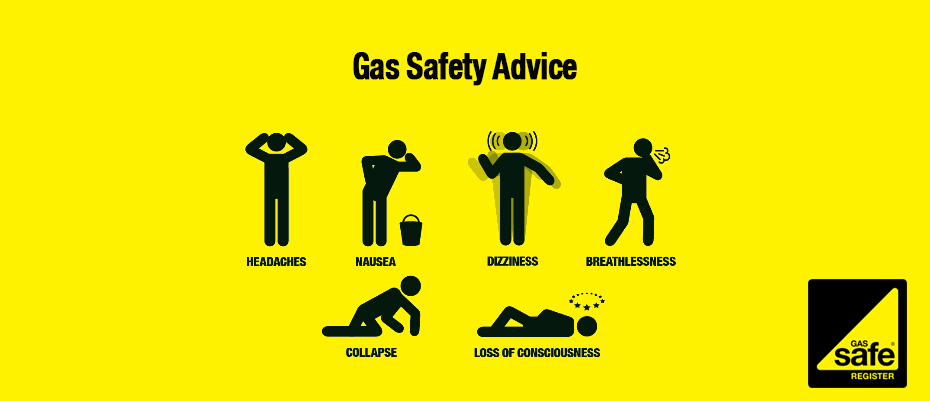 Prepare for Winter Months
Try to arrange your service for the summer months, this is when you will get the best deal and a convenient time that suits you. The autumn and winter seasons become very hectic, as this is when people start switching on the heating and discover problems.
Why Heppelthwaite The Red Van Plumbers
Comprehensive service (not just the basics)
Face of Which? Trusted Traders 2015
Gas Safe Registered and fully qualified engineers
Trust a trader and Check a Trade approved
Employed staff not subcontractors
Fast response (sometimes same day)
Proven history and customer satisfaction
Part of the Evans Group, a local family run business since 1948
Experienced with over 150,000 completed boiler services
Experts in all types of boilers including Oil, LPG and Biomass
Dedicated Customer Care team
We provide a gas report
We'll send you an annual reminder and provide 10% off
Tel: 01628 533 550
e-mail: customercare@heppelthwaite.co.uk