Commercial Gas Engineer Jobs
Heppelthwaite the Red Van Plumbers are an expanding company and often have commercial gas engineer jobs available. If you're interested in joining our team then please do not hesitate to get in touch. We have commercial engineer jobs available including commercial gas and plumbing opportunities.
Call 01628 533 550
Commercial Engineer
Role: Commercial Gas Engineer Jobs
Area: Bucks/Berks/Surrey/London/Herts/Oxon
Benefits include: Excellent career opportunities, Ongoing training, Full time employment, Good rates of pay, Holiday allowance, Company Van, Work phone, Tablet and Uniform.
Salary: £30,000.00- £60,000.00 per year. Based on experience and qualifications. Incentives and out of hours opportunities available too.
Working hours: Monday to Friday (8 hours per day)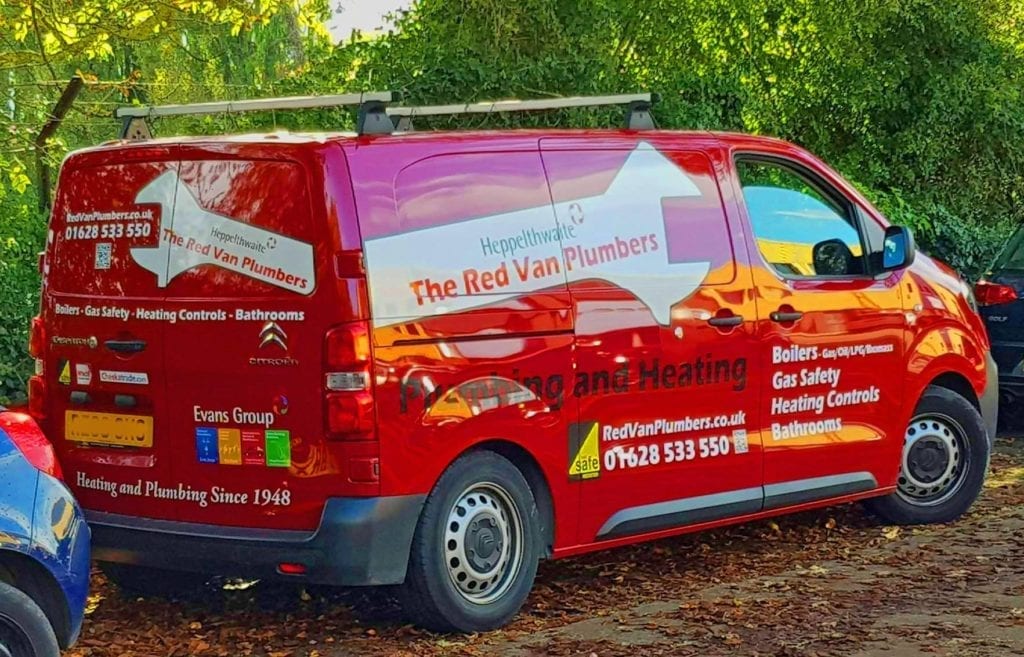 About

In addition, we are also part of the award winning Evans group, which is made up of 4 divisions specialising in different areas of plumbing and heating.  Consequently this provides our staff with many opportunities to progress their career in different areas of the plumbing and heating industry.
Career opportunities include:
Gas engineers
Oil engineers
LPG engineers
General plumbers
Site operatives
Discover more at www.redvanplumbers.co.uk/recruitment
Main requirements
Experience in the following areas are required.
Commercial boiler breakdown, repairs and servicing
Commercial boiler installation (preferred but not essential)
General Commercial plumbing
Gas Safe Registered
Driving license
Relevant qualifications
Furthermore, a good positive attitude essential
Principal Tasks and Duties
Undertake the servicing, repair and maintenance of commercial gas heating systems.
To service and repair commercial boilers as required and working in accordance with up to date Gas Safety regulations and manufacturer guidelines.
To undertake an assessment of repairs and to diagnose faults. Where necessary provide appropriate action ensuring the heating system is left in good working order and that the customer is left informed and satisfied. Where a fix is not possible on the same day, provide information to the customer service team that will enable a decision to be made on the best and most cost effective course of action to resolve the problem.
Highlight and manage risks. Ensuring risk assessment and safety plans are in place when appropriate.
To be able to undertake commercial plumbing and basic multi-trade tasks.
Ensure accurate and timely completion of work and advise the customer service team of any delays or early completion.
Liaise closely with and support the coordinators, supervisors and directors. Receive and follow instructions accordingly.
To be able to work out of hours from time to time.
Ensure brand compliance, maintaining a clean and tidy van and personal attire.
To be capable of using modern technology such as a tablet and smart phone.
Values
Our reputation is everything so we pride ourselves on providing a high standard of customer service. We expect our engineers to be well mannered, presentable, punctual, helpful and efficient.